Breaking realm of fictional story-telling, the documentaries we make attempts to deliver a crystal-clear picture of the problem
"BOAT PEOPLE" Rohingya, Myanmar ( Burma) ASIA
Rohingya people have taken to boats from Myanmar for years to escape the genocide in their native Rakhine state. In recent years, it is increasingly refugees from Bangladesh who have risked their lives on dangerous sea journeys. Close to one million Rohingya refugees live in camps in Bangladesh.
The Rohingya people are a stateless Indo-Aryan ethnic group who predominantly follow Islam and reside in Rakhine State, Myanmar. Before the Rohingya genocide in 2017, when over 740,000 fled to Bangladesh, an estimated 1.4 million Rohingya lived in Myanmar. Described by journalists and news outlets as one of the most persecuted minorities in the world, the Rohingya are denied citizenship under the 1982 Myanmar nationality law. There are also restrictions on their freedom of movement, access to state education and civil service jobs. The legal conditions faced by the Rohingya in Myanmar have been compared to apartheid.
Rohingya are also known as the Boat People. They are forced to flee from their own country to the neighbouring countries because the Myanmar Government doesn't consider them as their own citizens.
Based on true events that took place during the greatest genocide of modern times, this is the story of a community torn apart by apartheid, discrimination and terror.
The Myanmar government undertook a horrific crackdown on the minority Muslim Rohingya living in the Rakhine state of west Myanmar. , the Military and other armed ethnic groups hostile to the Rohingya initiated a string of mass atrocities including; attacks on villages, burning of homes, and widespread reports of rape and mass killings.
Women & children's lives are destroyed by multiple rapes by the Myanmar military, their villages were burnt, they were separated from their families and were forced to flee from Myanmar to the neighbouring countries.
The only authorized Refugee camp is in Bangladesh COX Bazaar which is overcrowded.
Refugee Young girls are sold to older men and are forced into the flesh market in COX Bazar, Bangladesh.
Young boys are compelled to become child soldiers and get into terrorism
It is a tale of displaced people who belong nowhere, purged from their homeland, waiting for recognition of their basic human rights… They live life under poverty-stricken circumstances.
They all hope one day they will get their legal rights reinstated and will proudly say that they also belong someplace…till then the fight for respect, survival and dignity continues…
'Heroes"
Look inside and you will be strong and you finally
See the truth that a hero lies in you.
'Heroes ' talks about how a single person or group of persons can make a difference in protecting our environment. It talks about the courage & inspiration of unknown people of India who are volunteering to save & protect the environment.
Antim Yatra. Covid-19
''India Fights Back''.
More than 4.7 million people in India - nearly 10 times higher than official records suggest - are thought to have died because of Covid-19, according to a new World Health Organization (WHO) report. India's government has rejected the figure, saying the methodology is flawed. Will we ever know how many Indians died in the pandemic?
How India's second wave became the worst COVID-19 surge in the world.
Civil society has outperformed the state in helping to feed India's poorest.
India's government has failed in the pandemic, and its people have stepped in.
The sudden spike in cases brought the nation's healthcare system to its knees. There were no hospital beds, no oxygen, and no medicines. And then there are the variants.
Indian social media has been inundated with SOS messages: hospitals tweeting about dwindling oxygen supplies and physicians watching helplessly as patients perish from preventable deaths. Overwhelmed crematoriums are working round-the-clock to keep up with the pace of bodies; furnaces have melted down from overuse and additional funeral platforms are being built outside. Such are the heartbreaking messages and haunting images that highlight the formidable second wave of the coronavirus pandemic raging through the country.

The highways connecting India's overcrowded cities to the villages had not seen anything like it since the time of partition 73 years ago. Hundreds of thousands of workers were on the move, walking back to their villages with their possessions bundled on their heads. More than 8,700 people, many of them said to be migrant workers, were mowed down on railway tracks in 2020.
It is unfortunate that when the US and other nations extend a hand of friendship and assistance to a friendly democracy( INDIA ), the hyper-nationalistic brigades gloat on Twitter and WhatsApp that the prime minister and his NSA forced them to capitulate. "Biden was left with no choice … US' own vaccines depend on Indian ingredients!" gloated some in the fact-free zone of jingoistic nationalism.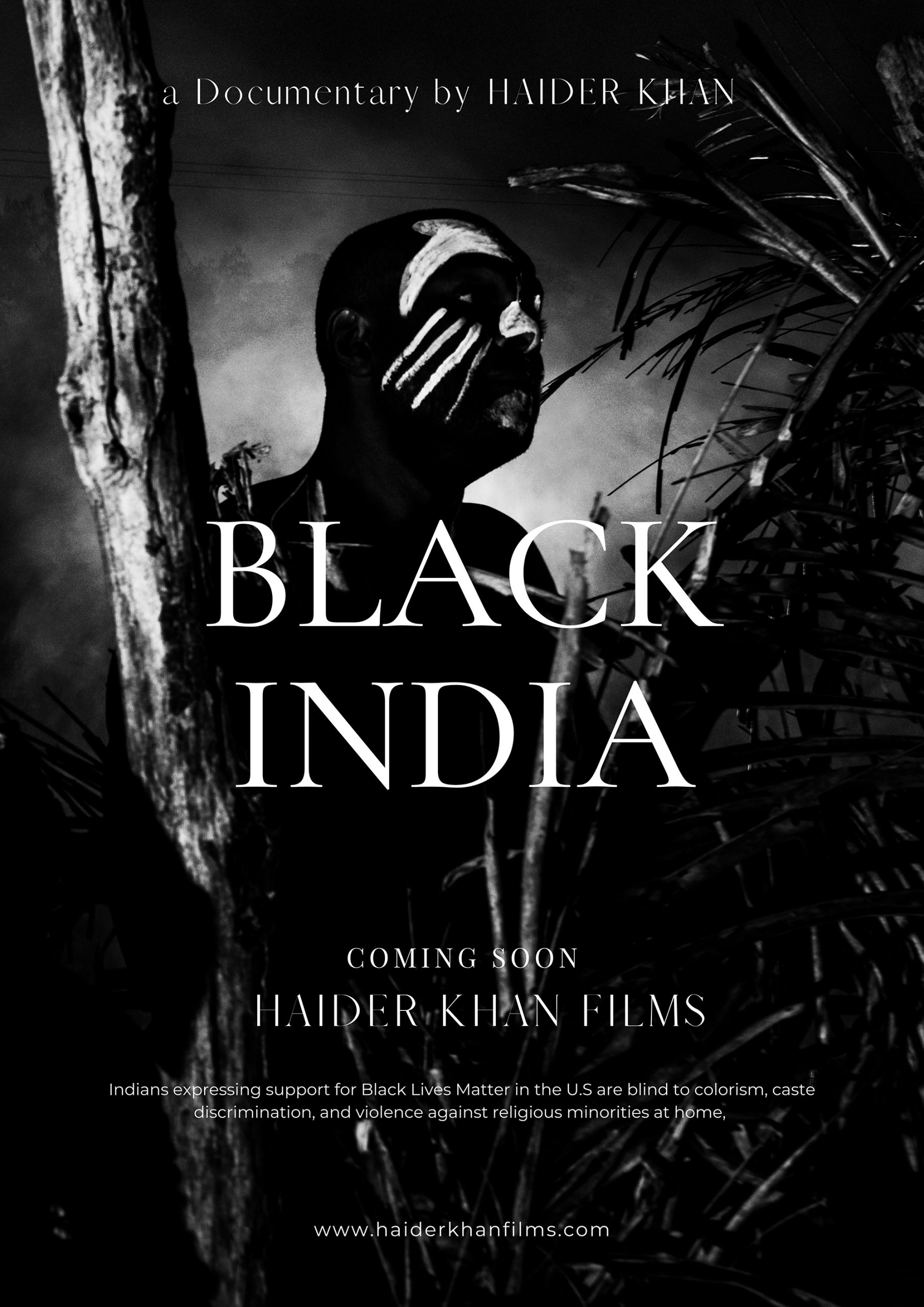 #blacklivesmatter

With BlackIndia we intend to speak for the Blacks in INDIA and highlight the racism faced by them which nobody talks about.

The global social attitudes study claims that the most racial populations are all in the developing world with India in the top five.

Indians expressing support for Black Lives Matter in the U.S are blind to colourism, caste discrimination and violence against religious minorities at home,
90% of Indians don't even know that a black Afro-Indian community exists in India.


Siddhi's are 70,000 of an African-origin ethnic tribe who have been living in near total obscurity in India for centuries isolated & reclusive Siddhi's are mostly confined to small pockets of villages in he Indian states of Karnataka, Maharashtra and Gujarat, and the city of Hyderabad (there's also a sizeable population in Pakistan.

The thing is that black lives matters and this fight is important but not just in western countries even in (INDIA) Asian countries.


In India people discriminate amongst there own people on the basis of color so how will the people from outside be safe.

India ranks among the top destinations for African students to migrate for higher education. Compared to the United States, the United Kingdom and other nations in the Global North, However, discrimination and violence against individuals of African descent have been a rampant phenomenon in Indian society. Mob lynching, sexual harassment, and casual discrimination against black people are common in the Indian subcontinent.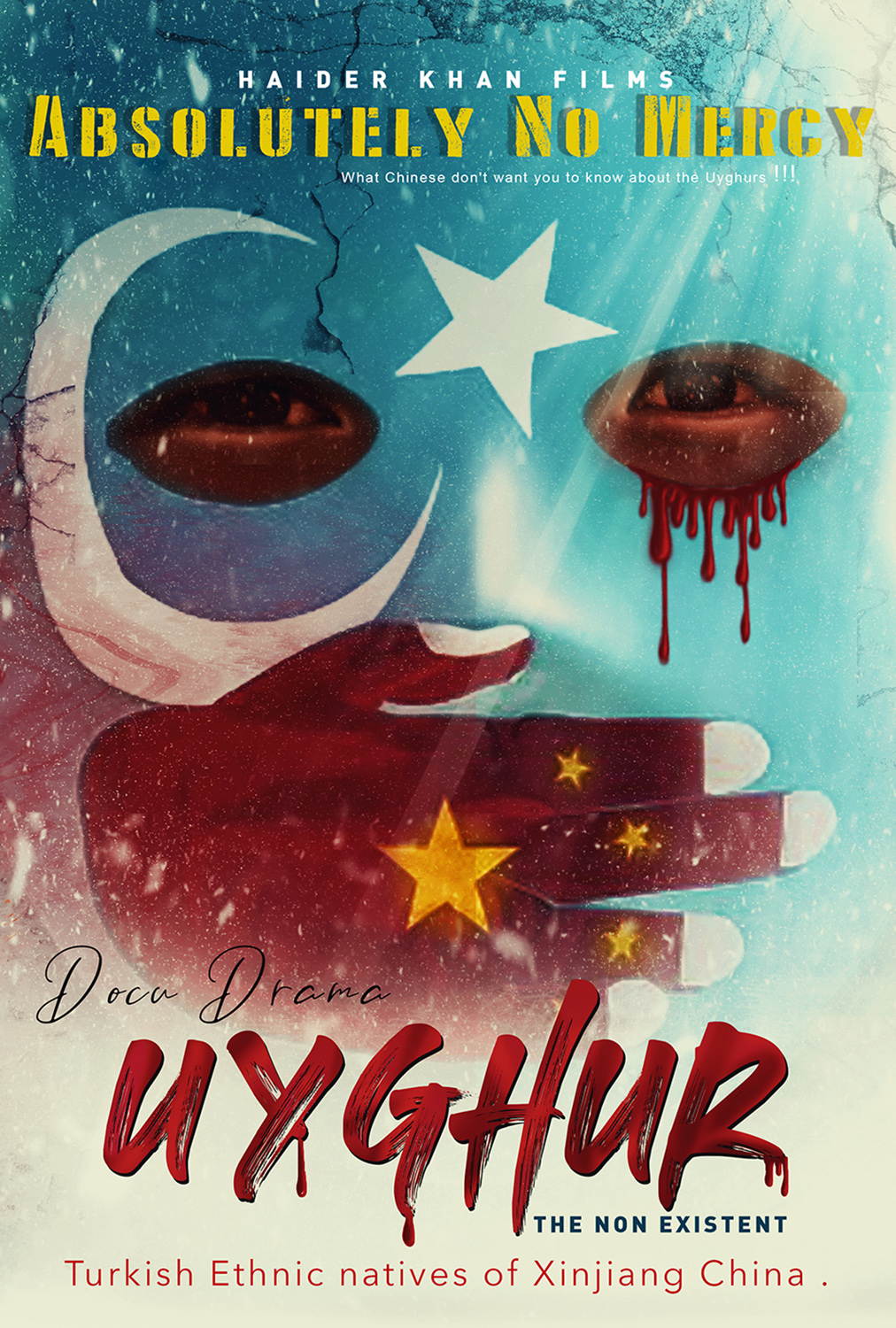 Uygurs or Uigurs, are a Turkic ethnic group originating from and culturally affiliated with the general region of Central and East Asia. The Uyghurs are recognized as native to the Xinjiang Uyghur Autonomous Region in Northwest China.
BLACKINDIA - TRAILER - H.K.F